I am in an uninspired mood on this dreary Monday morning. The sky outside my window is the color of mashed potatoes, and inside the office we're all plodding along at our typical unhurried pace.
Patrick bought me a plant for my office a few weeks ago, even though I am terrible with plants. I never buy them. And despite my best efforts this is how it looked when I came in this morning.
I suck.
___________________________________
Both my older kids had friend activity weekends. Damien got to spend Saturday at Six Flags with his friend Jackson. Surprisingly Jackson's mom said he behaved very well. Hooray. Emily was invited to go to Cal Skate with a 12 year old friend of our family and a few other girls. I was way nervous about this since no adults would be staying with them, but I finally relented. I spent a lot of time at the skating rink as a young teen myself. Emily did have a great time, and all went well, but I can't help but feel she's growing up too fast. Check out what I did to her hair this weekend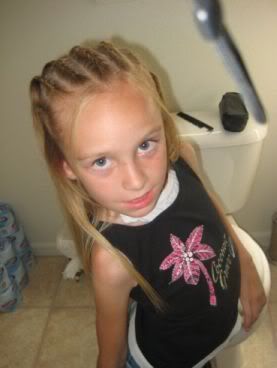 I know, I should be a hairdresser, right! Haha
______________________________________
I'm going to try and boost my Monday mood with a few pics of the daddy/Cali love affair.
Face off on the first day (she won, and established her position as leader in the relationship) Doesn't he look intimidated?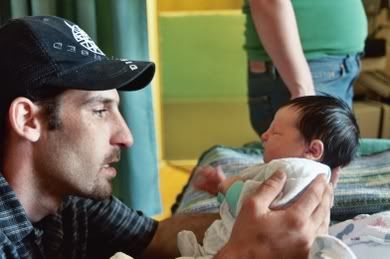 They found a common favorite pastime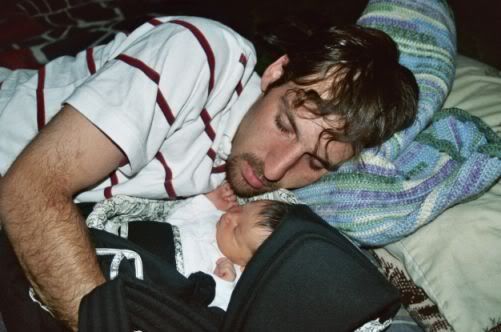 Freaks
Bums!
Nothing says love like sharing a gummy worm
Easter hunt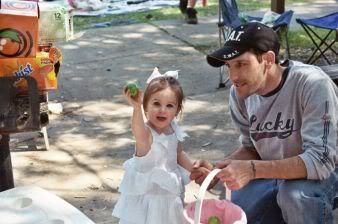 I know it looks like a hug, but really she has him in a headlock